Laser marking machines can reproduce a variety of texts, symbols, and patterns. UV laser is used in fine processing of plastic, glass, metal, ceramic, PCB, coating films, silicon wafers, etc. Taking PCB manufacturing as an example, UV laser is used in many processes such as cutting, engraving, drilling, etc.
3C the rapid development of electronic products, current electronic products continue to develop towards thinning and miniaturization, and people's requirements for products are increasingly high, including PCB board production requirements. To realize the quality control of the PCB board production process, the marking character information, one-dimensional code, and two-dimensional code on the PCB board are tracked, which has become the industry development trend.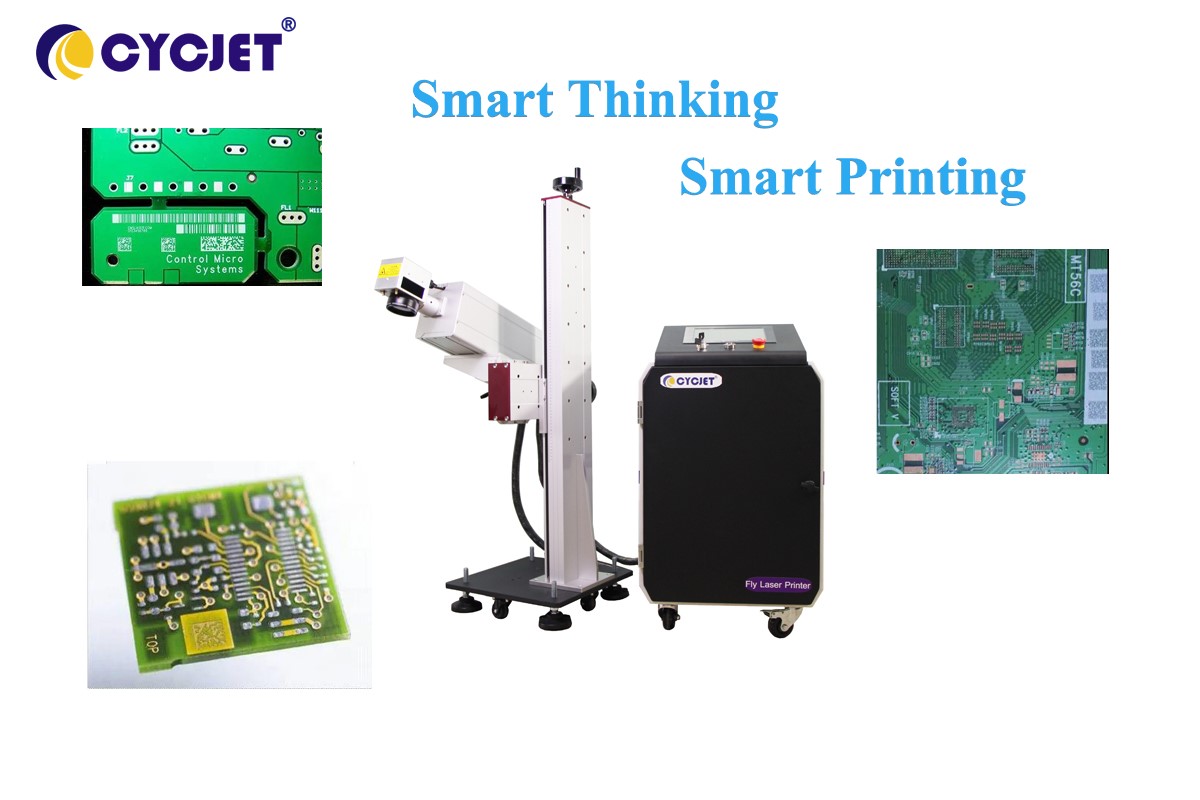 In this process, PCB QR code laser marking machine is crucial for electronic product traceability applications. By marking laser marking machine on PCB products, raw materials can be fully tracked from storage, production, testing, storage, production batch record, suppliers, processing process, and adverse rate, and realize the control of production cost, production cycle, and production efficiency to greatly improve the competitiveness of products.
Laser marking machine in PCB circuit board industry processing application, currently developed laser machine manufacturers PCB two-dimensional code laser marking machine can reproduce a variety of characters, symbols and patterns, with ultraviolet laser 355nm, can mark the character size from a millimeter to the micron, not only good printing quality, high CCD precision, but also docking customer terminal system data information.
CYCJET is the trademark of Yuchang Industrial Company Limited. As a manufacturer, CYCJET has more than 15 years of R&D experience of different kinds of portable inkjet printing solutions, laser printing solutions and portable marking solutions, high resolution printing solutions in Shanghai China. Looking for a coding and marking system for your products? Contact us and we will jointly find the solution that best suits your needs.
Contact person: David Guo
Phone: + 86-21-59970419 ext 8008
MOB: + 86-139 1763 1707
Email: sales@cycjet.com
Keywords:
Stationary laser marking machine
Working Videos: