CYCJET participated in the 34th Chinaplas 2021
Date: April 13, 2021 – April 16, 2021 (09: 30-17: 00)
Hall: Shenzhen World Convention and Exhibition Center, People's Republic of China (Bao'an New Headquarters)
Address: No.1 Zhancheng Road, Fuhai Street, Baoan District, Shenzhen, Guangdong, China
Stand: 6P59

Recently, a large-scale professional exhibition for the rubber and plastics industry in Asia has attracted great attention from all walks of life. It is the 2021 CHINAPLAS International Rubber and Plastics Exhibition. It was held at Shenzhen International Convention and Exhibition Center from April 13-16. More than 3,600 high-quality plastic and rubber and auxiliary equipment suppliers around the world have introduced a wealth of innovative materials and cutting-edge machinery technology. The exhibition area has reached 350,000 square meters, which can be described as a feast for the rubber and plastic industry. As a leader in smart and portable marking and coding technology and solutions, CYCJET — Shanghai Yuchang Industrial Co., Ltd (booth number: 6P59) was invited to attend, and has introduced new products and technologies for a major debut, and opened face-to-face communication with a large audience.

CHINAPLAS has been deeply involved in China's plastic and rubber industry for more than 30 years. Whether it is the exhibition itself, exhibitors and visitors have a certain degree of professionalism and have won the Global Exhibition Industry Association (UFI) and the European Manufacture of Plastic and Rubber Industrial Machinery The recognition and support of the Chamber European Trade Council (EUROMAP) are highly respected by the market and the industry. Moving to Shenzhen for the first time this year, a new era of Shenzhen Convention and Exhibition was inaugurated with an exhibition area of ​​350,000 square meters, which played a positive role in promoting my country's rubber and plastic industry. .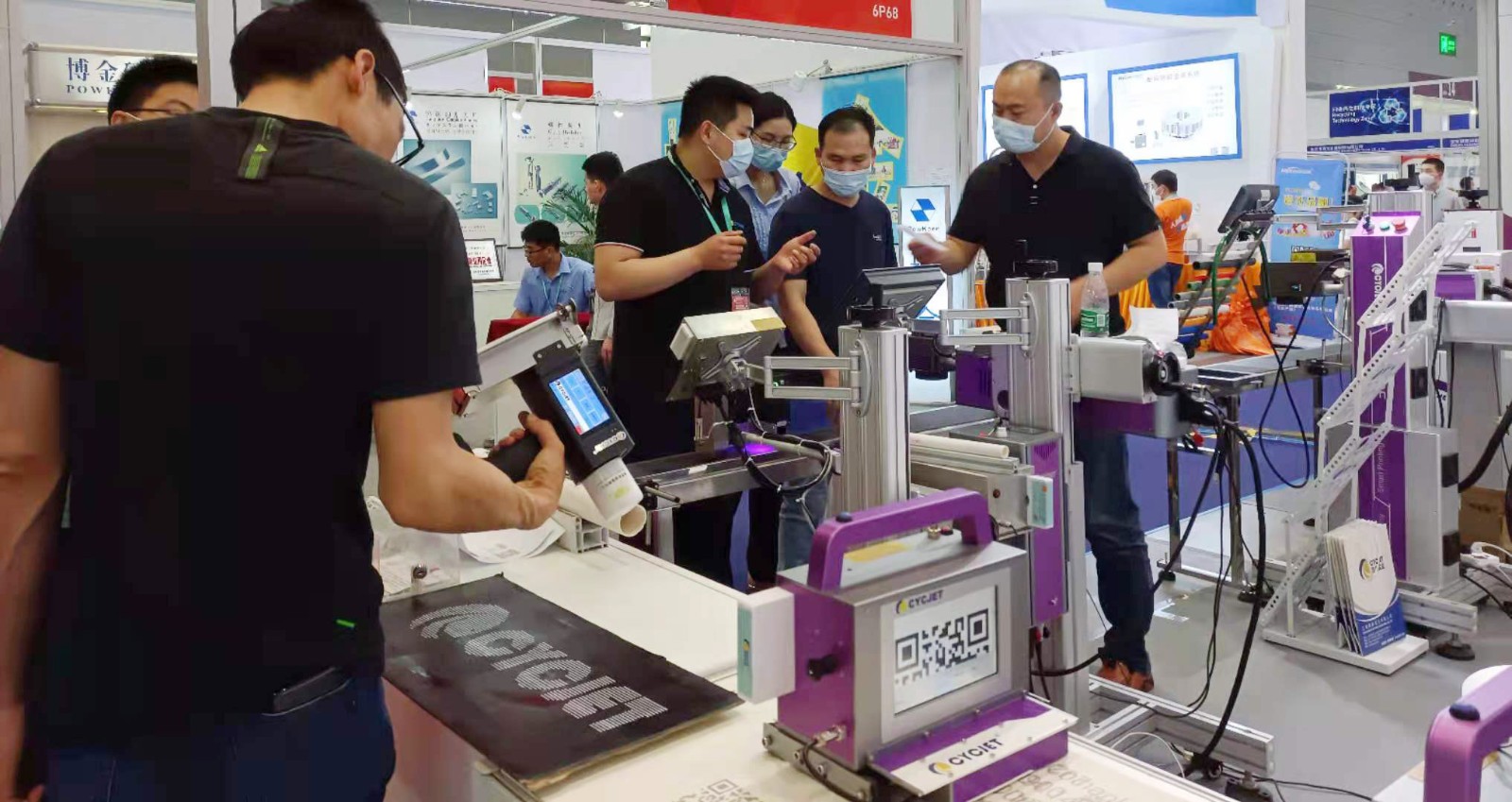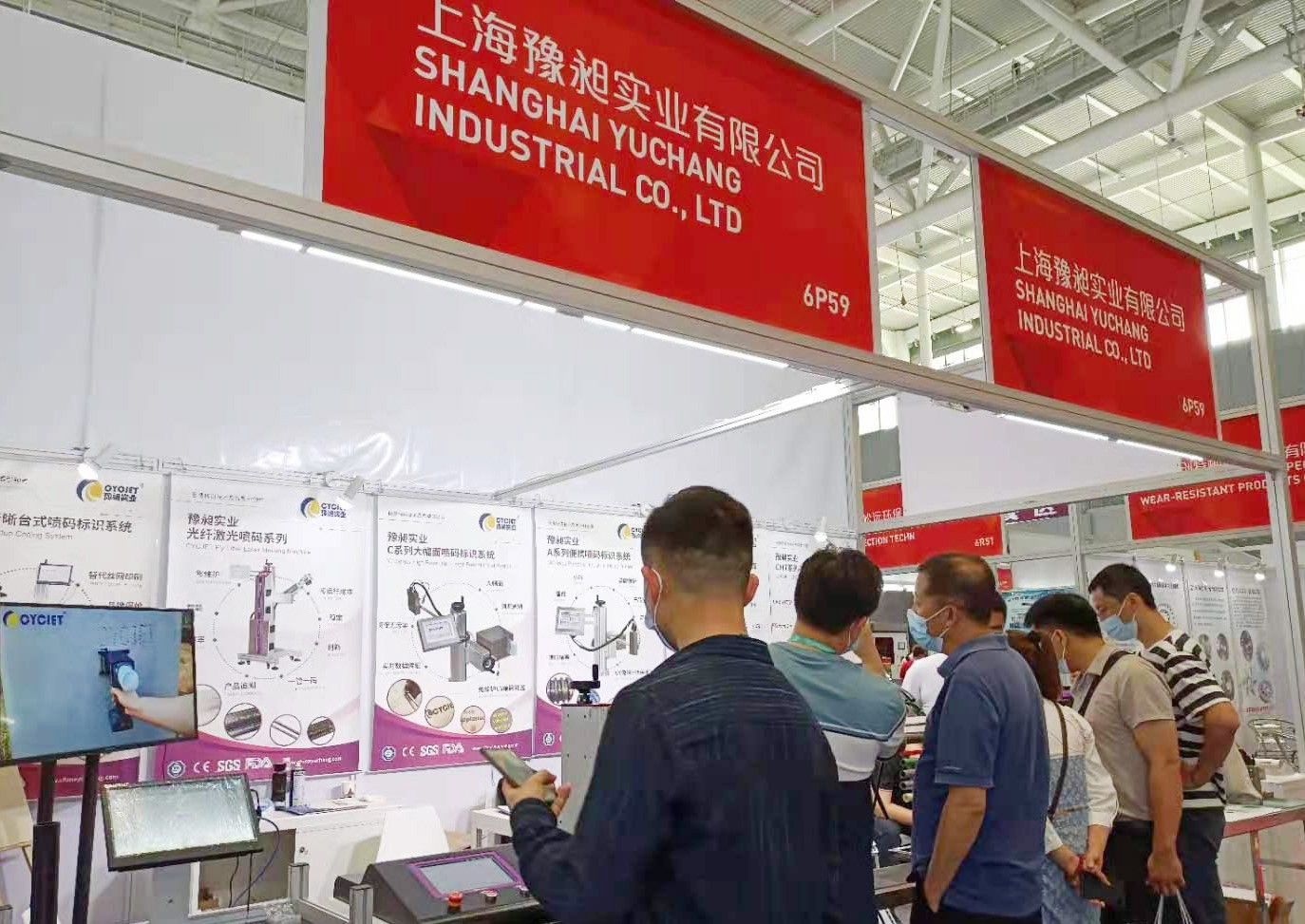 Shanghai Yuchang Industrial Co., Ltd. adheres to the concept of smart thinking, smart printing and is committed to the development, production and sale of portable coding and marking technologies and solutions. As the R&D leader of portable coding technology, CYCJET – Yuchang Industry independently develops and produces a number of globally unique inkjet printing equipment and solutions with Konica, Seiko, Ricoh and Xaar print heads. , such as CH3UV UV handheld inkjet printer, CH7UV large character handjet printer, ALT300 UV inkjet coding system; as well as LF30F 3D fiber optic laser printer, LC30F 3D CO2 fly laser coding machine, LU10F high speed 3D UV laser marking machine, corrugated tube laser jet printer, etc. The holding of the exhibition is believed to have further promoted the application of CYCJET technologies in the rubber and plastics industry, and allowed people to experience the wide application of smart coding and marking technology innovation in production. and life up close. At the same time, with the help of this exhibition, CYCJET (booth number: 6P57) has also further reduced the distance between the brand and the users, and has marked the people with beautiful coding on the products. Thank you very much for the trust of customers and your visit to CYCJET from April 13-16, 2021 at Shenzhen World Exhibition and Convention Center, People's Republic of China (Bao'an New Headquarters)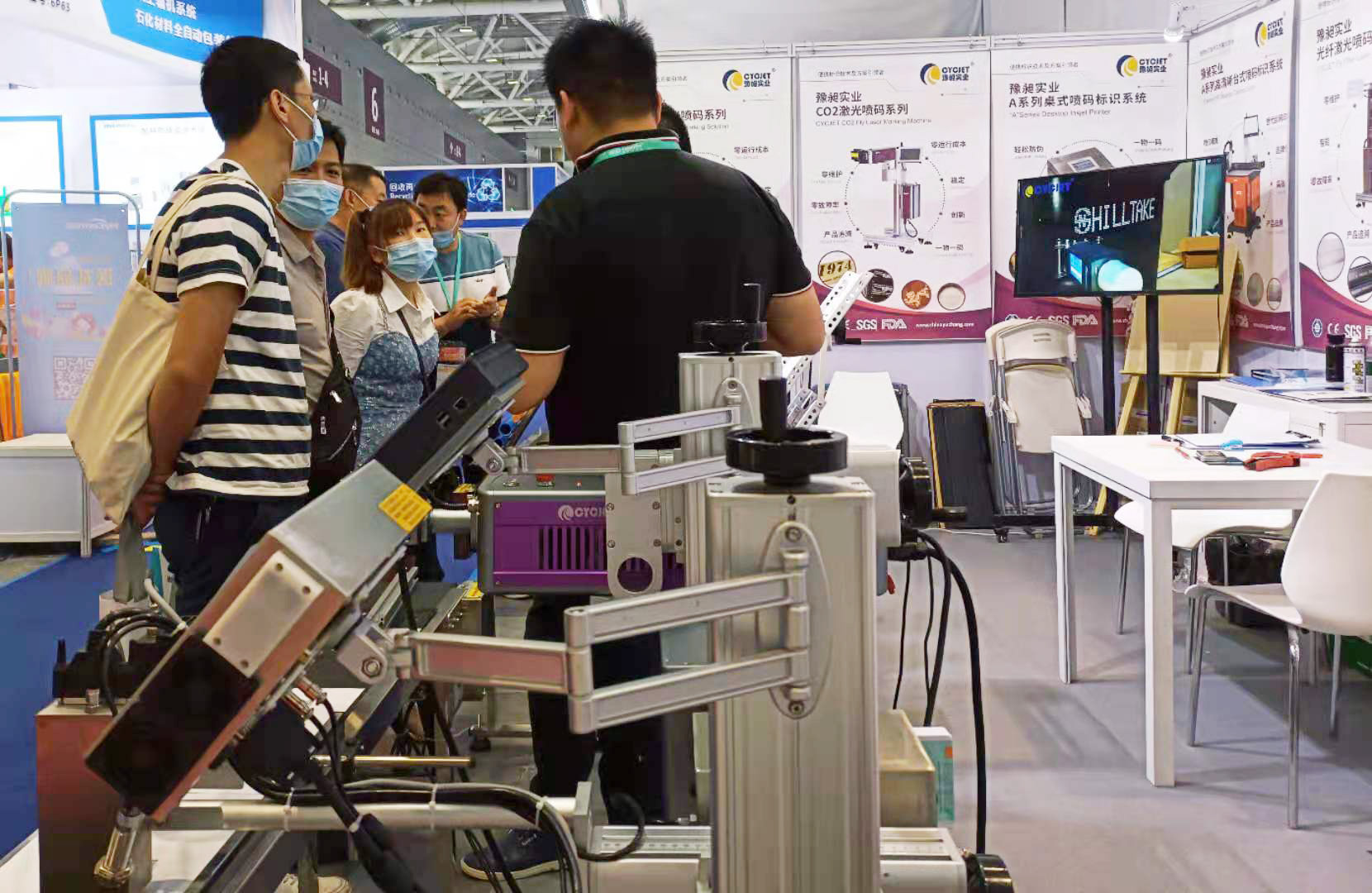 CYCJET is the trademark of Yuchang Industrial Company Limited. As a manufacturer, CYCJET has more than 15 years of R&D experience of different kinds of handheld inkjet printing solution, laser printing solution and portable marking solution, high resolution printing solution in Shanghai China. Looking for a coding and marking system for your products? Contact us and we will jointly look for the solution that best suits your needs.
Contact person: David Guo
Phone: + 86-21-59970419 ext 8008
MOB: + 86-139 1763 1707
Email: sales@cycjet.com
Keywords:
High-speed laser marking machine
Portable handheld laser printer
Working videos: