`To make a good plate, a sharp knife.
So how do you choose a good knife? What are the ways of looking at the specific shape, sharpness, and hardness? Sharp-eyed friends can certainly find that there are always some symbols on the tool, yes, through the tool surface identifier, you can understand the manufacturer, logo, specification, model, shape, angle, the material and other knowledge information of the tool.
In the past, these symbols and text information on the tools were marked with an inkjet code, but ink printing is not only easy to lose color, it is also relatively unfriendly to the environment. It will also produce harmful gases in the printing and dyeing process, which is detrimental to the health of the personnel.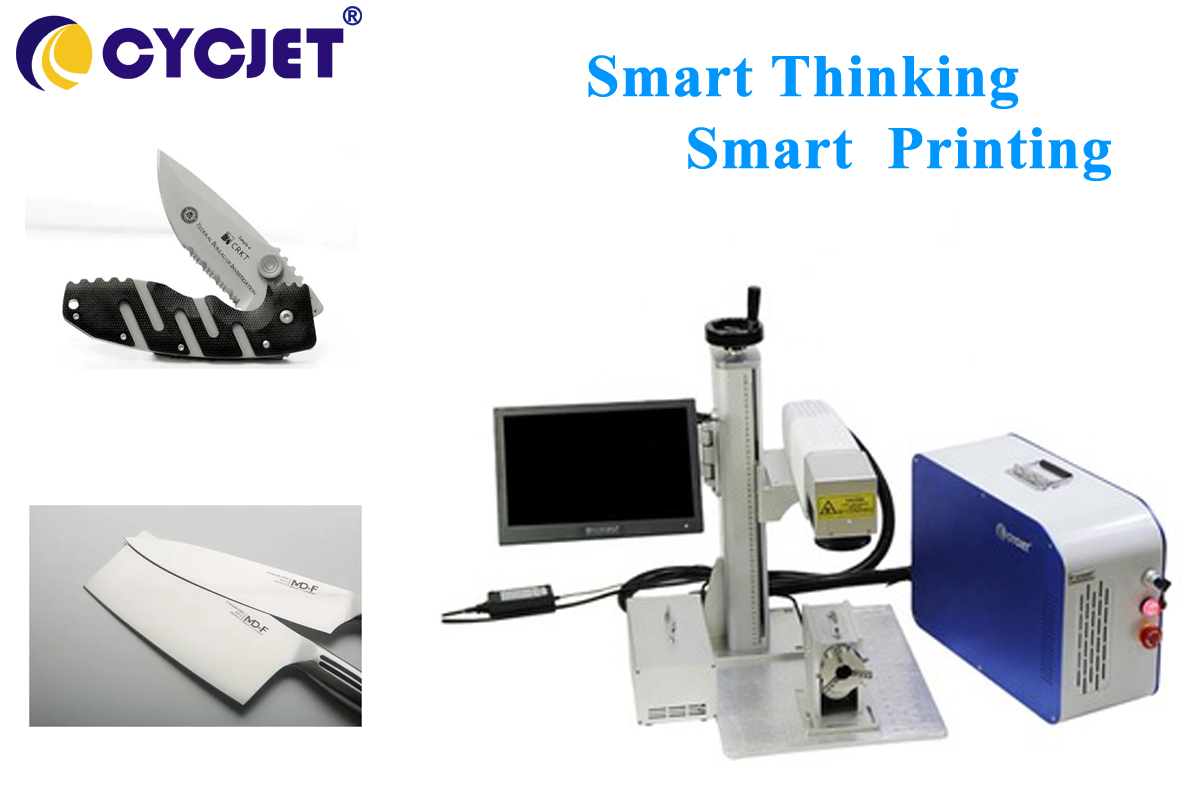 The shortcomings of the traditional ink printing logo make the laser coding machine gradually play a fundamental role in the tool production line. In particular, the use of long-term laser marking features is more conducive to companies to strictly control products and to reduce the prevalence of counterfeit products to some extent.
The portable fiber laser printer adopts the original foreign fiber optic laser and high-speed vibration mirror scanning system, with good beam quality, long service life, stable and maintenance-free performance, and has the characteristics of high speed and high precision. The bidding process is non-contact, the marking effect is permanent, humanized operation process, good equipment operation stability.
Yuchang industrial fiber optic laser marking machine uses local high energy density laser irradiation on the workpieces, makes the surface material gasify or the chemical reaction of color change, leaving the marking method to long-term, the applicable materials are widely used, most of the metal or The laser can engrave non-metallic materials.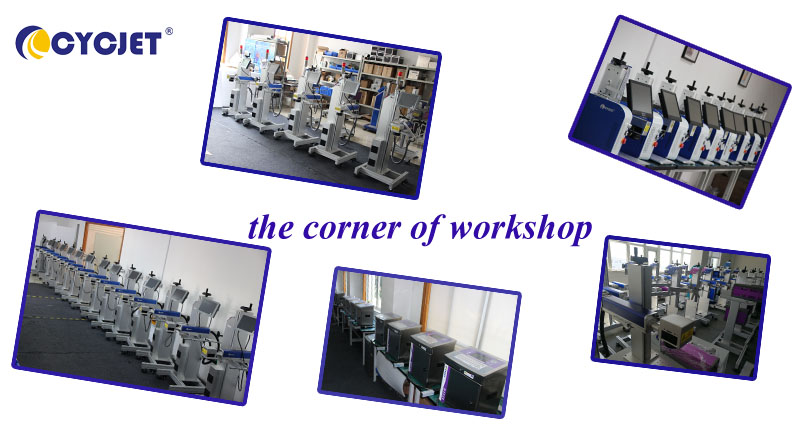 CYCJET is the trademark of Yuchang Industrial Company Limited. As a manufacturer, CYCJET has more than 15 years of R&D experience of different kinds of portable inkjet printing solutions, laser printing solutions and portable marking solutions, high resolution printing solutions in Shanghai China. Looking for a coding and marking system for your products? Contact us and we will jointly look for the solution that best suits your needs.
Contact person: David Guo
Phone: + 86-21-59970419 ext 8008
MOB: + 86-139 1763 1707
Email: sales@cycjet.com
Keywords:
Optical fiber laser marking machine
Working video: